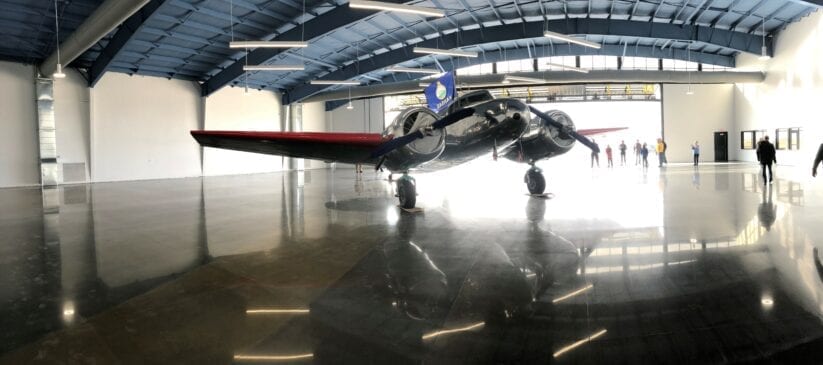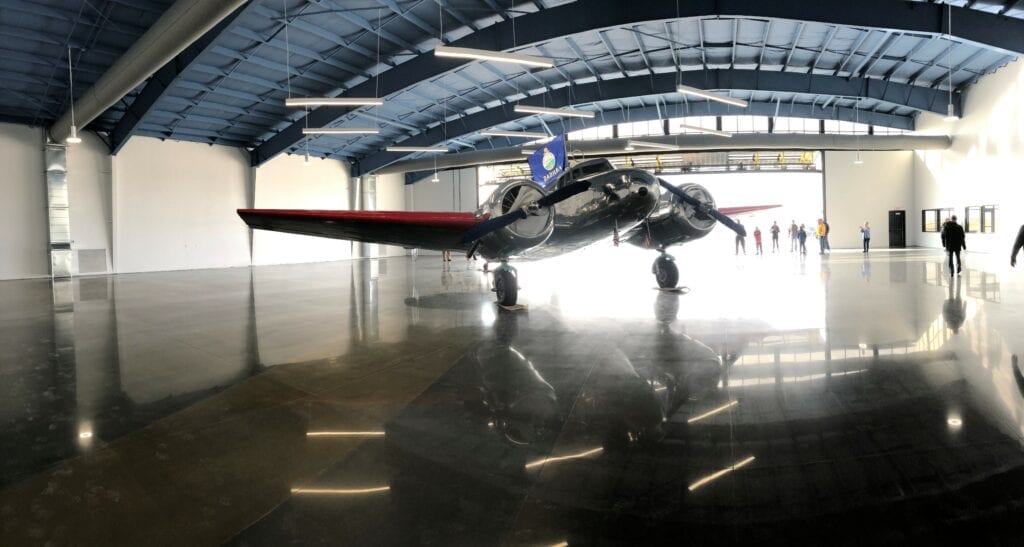 On Friday, December 27, 2019, Muriel the last remaining Lockheed Electra 10-E migrated to her new and final home inside the Hangar Museum.
With hard work and careful planning, the Foundation was able to move her with no problems into her new 17,000 sq ft resting space. The air was a crisp 43 degrees with clear, blue skies. Pilots and friends of Muriel came to help in the efforts to move her, with large thanks to Russell McElwain and his FBO crew.
Muriel continues to be seen by appointment only in her new space. Please call 913-426-3911 to set up a time to view this incredible piece of history!
The Foundation continues to work with Dimensional Innovations out of Merriam, Kansas to design the exhibits that will one day surround Muriel in the Hangar Museum. The beautiful floor Muriel sits on is a polished, stained concrete completed by Jon Chambers of Polished Decorative Concrete of Kansas City, Kansas.
Located at the Amelia Earhart Airport in Atchison, Kansas, the Hangar Museum is owned and operated by the Atchison Amelia Earhart Foundation.