U.S. Senator Jerry Moran Visits Hangar Museum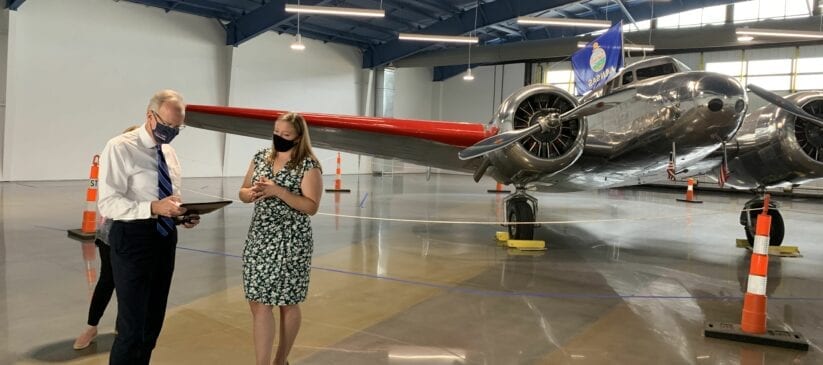 U.S. Senator Jerry Moran Visits Hangar Museum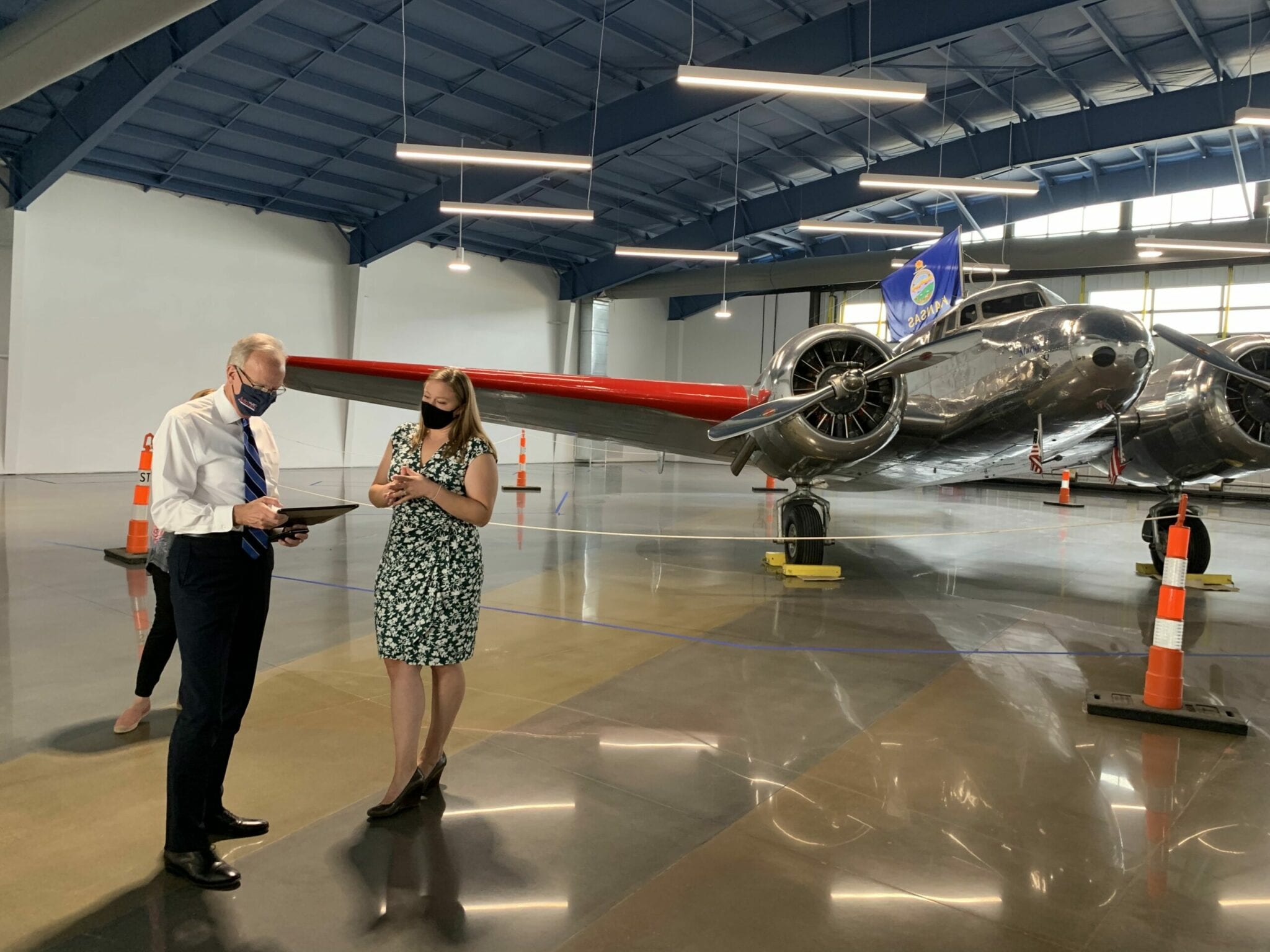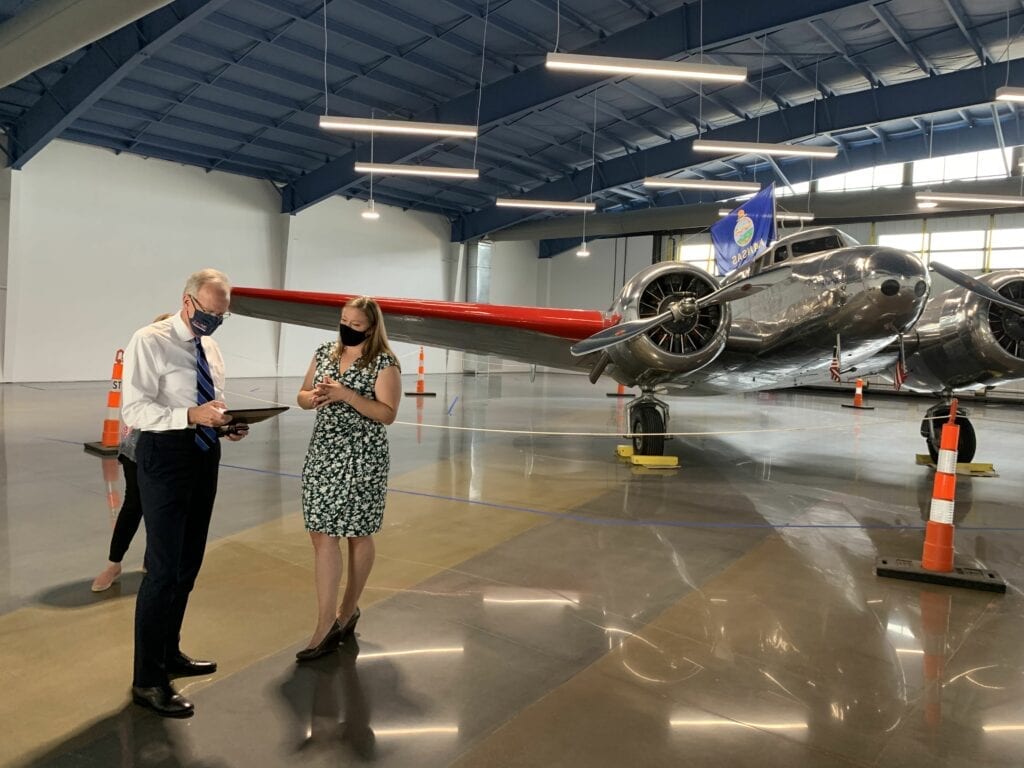 Senator Jerry Moran visited Atchison, Kansas today and was able to tour the Hangar Museum to visit Muriel in her new home. The Foundation is pleased to have been able to show him around our space, and look forward to working with Senator Moran to spread awareness of our mission throughout Kansas and the United States. In a brief sit-down meeting, Senator Moran heard from the Board of Directors about fundraising efforts and the upcoming STEM exhibits planned for the museum.
After touring the museum, Senator Moran spoke at the Atchison Rotary Club, sending a message of hope for Kansas through COVID, his plans for the future, and topics from his seat as Chair of the Senate Committee on Veteran's Affairs. A full day for the Senator, he mentioned visits scheduled to Kansas City, Kansas and Holton as well.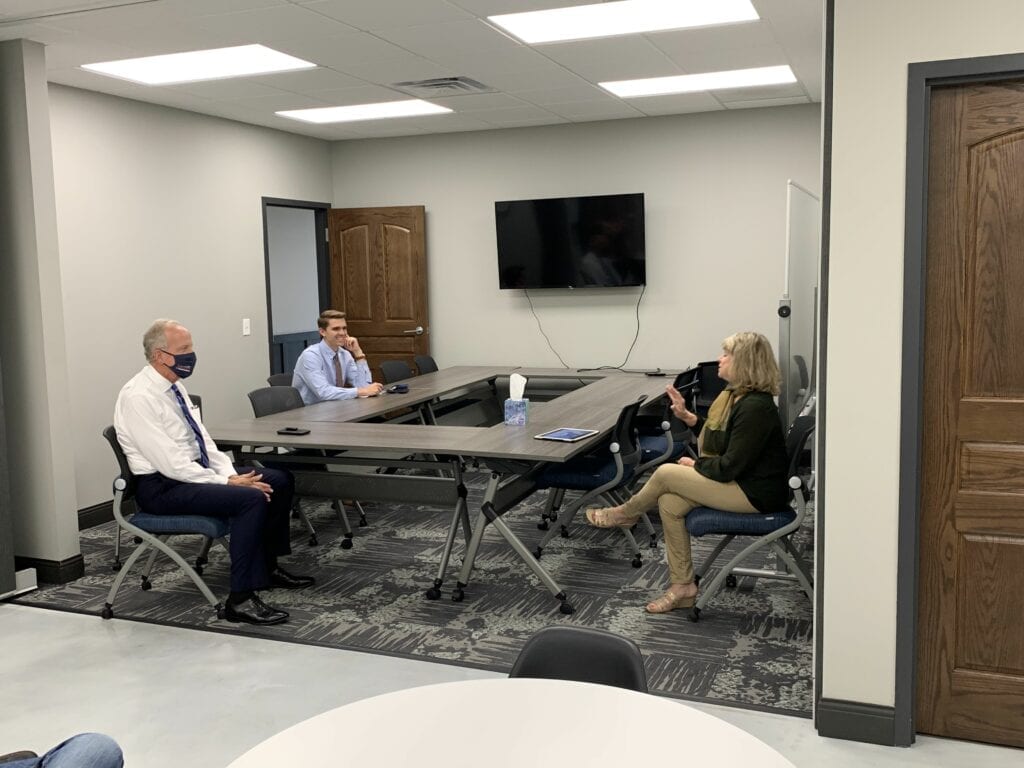 Senator Moran has visited the Hangar Museum before, prior to the ribbon cutting for the terminal side of the project in February 2020. On his last visit, he was joined by Dr. Bob Ballard, a Kansas native and retired U.S. Navy officer who is currently searching for Amelia's aircraft. Ballard found the wreck of the RMS Titanic in 1985.