Ticket Prices
Tickets available for purchase upon arrival at the museum.
Adults     $15.00 + tax
Seniors (60+) & Military*     $12.00 + tax
Children (4-12)     $8.00 + tax
Children (3 and under)     Free
Group rates available for 20+ people; please call for group rates.
* Veteran and active duty servicemembers 
Virtual Reality Flight Experience     $5.00 + tax per person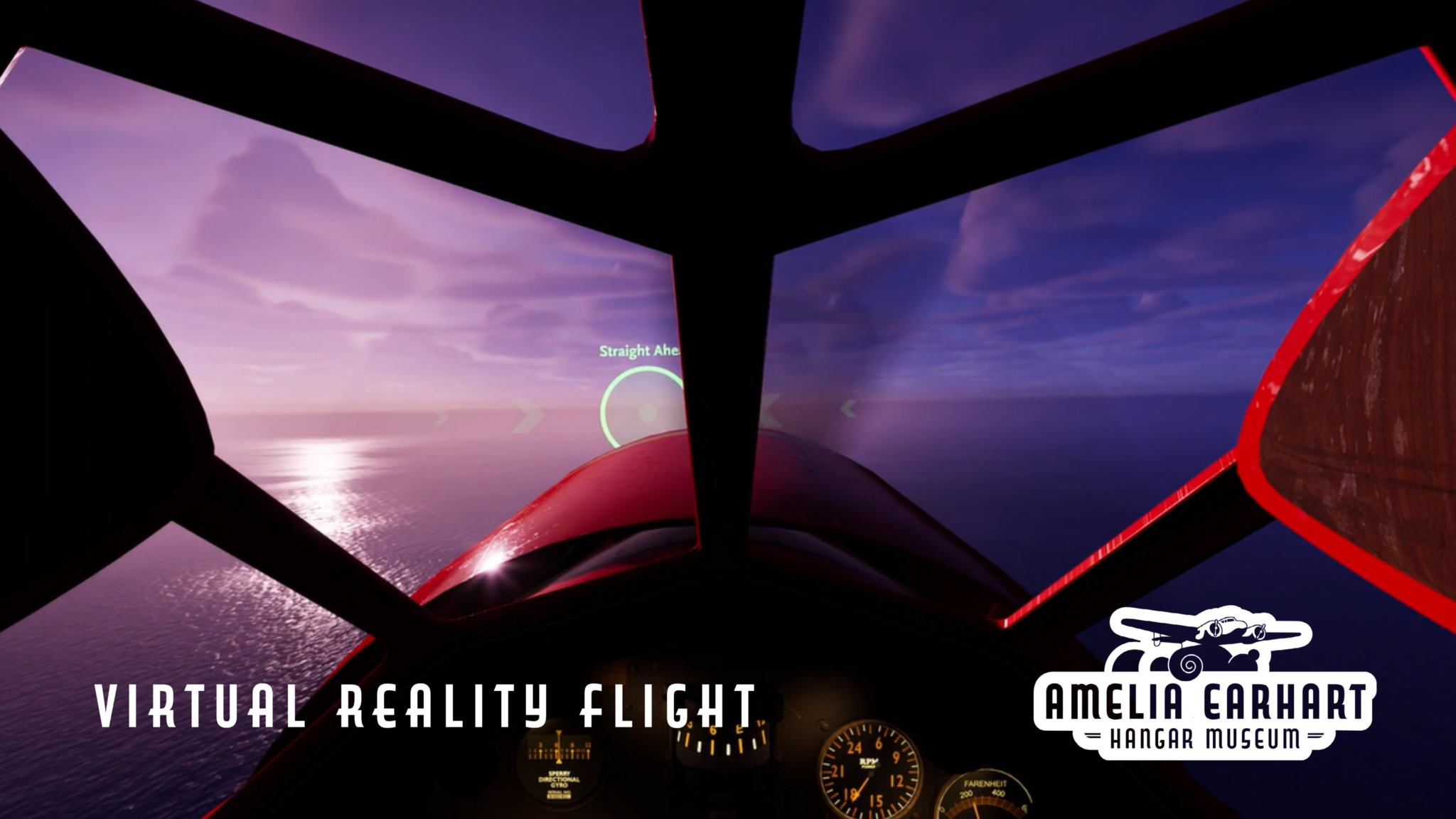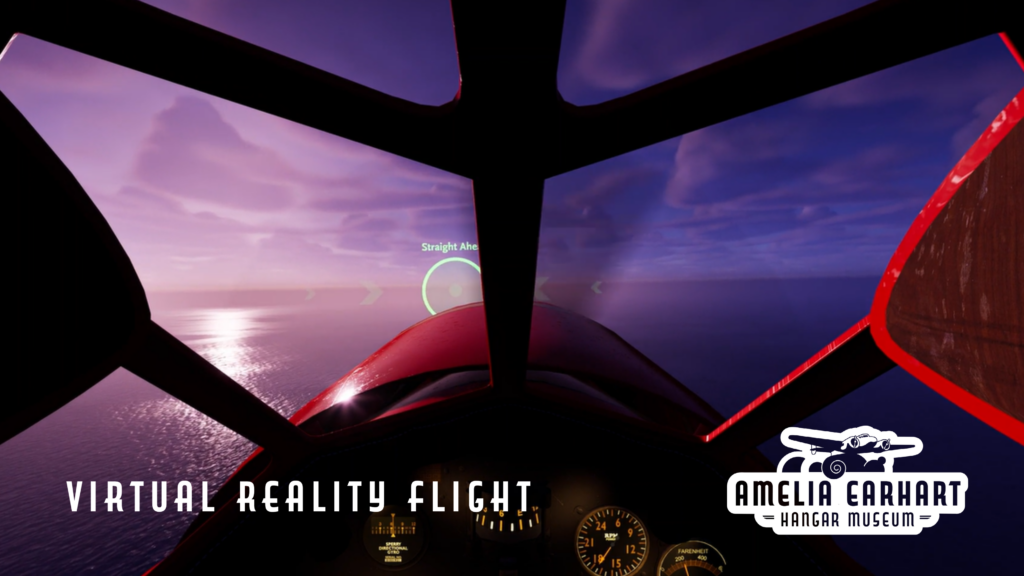 Virtual Reality Flight Experience
Visitors are invited to try their own navigation skills and pilot Amelia's historic 1932 flight across the Atlantic Ocean via virtual reality. The experience mirrors obstacles Amelia overcame to become the first female to fly solo across the Atlantic. Visitors will be provided a virtual reality headset that will place them inside the cockpit of Amelia's "Little Red Bus", a Lockheed Vega 5B.
Given the option of "easy" or "challenging" mode, visitors will follow prompts to fly to Paris, France. If you succeed, you will land in Paris, France; fail, like Amelia did, and you will land in Northern Ireland! Adventure awaits!
NOTE:  The museum recommends parental discretion for children younger than 10 as the virtual reality flight is highly immersive; some scenes including nighttime views, rain, lightening, and thunder. Smaller children may lack strength to hold the VR glasses on their heads properly. We are happy to test the fit and discuss further upon your arrival to aid in your decision! The VR experience is roughly four minutes once the headset is secured. Headsets are sanitized between each pilot.