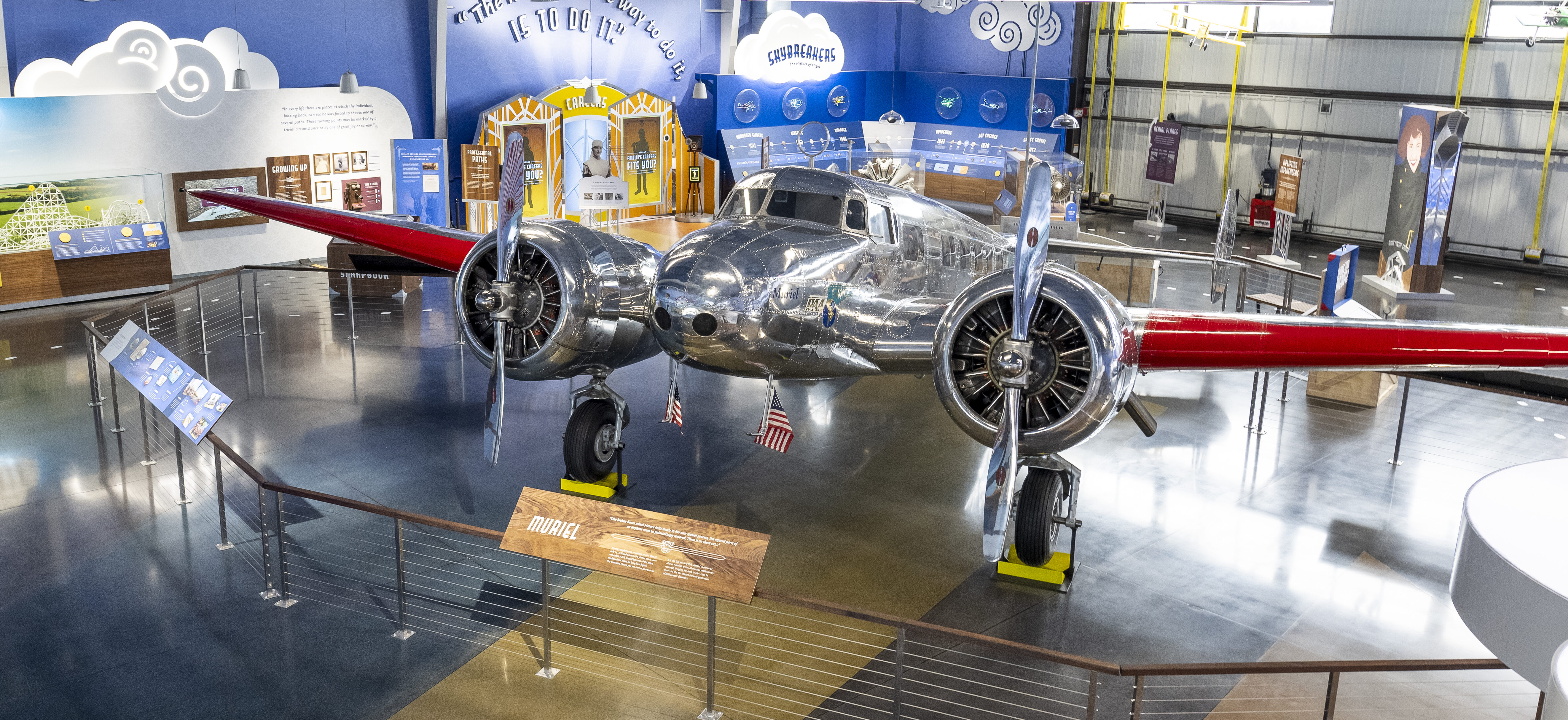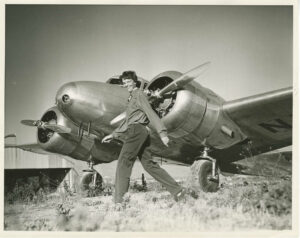 The centerpiece of the Amelia Earhart Hangar Museum is Muriel – the world's last remaining Lockheed Electra 10-E — identical to the plane Earhart flew on her final flight.
Named after Amelia Earhart's younger sister, Grace Muriel Earhart Morrissey, Muriel is one of only 14 Lockheed Electra 10-E aircrafts ever made.
Like Amelia, Muriel lived an adventurous life before the historic aircraft's celebrated arrival in Earhart's Atchison, Kansas, hometown.
Muriel's Past Adventures
Built in 1935 by Lockheed, the plane was first sold to Pan American Airways and flew in South America, mostly between Brazil and Argentina. Flying in South America was a fortunate factor in the plane's survival during World War II when many planes were used for military defense, lost or scrapped.
In the 1950s, the plane was sold to Provincetown Boston Airways where it flew Cape Cod-Boston-New York routes until it was purchased in 1970 by Zephyrhills Parachute Center in Florida. Not designed for the daring sport, the plane endured a great deal of wear and tear from hundreds of skydivers climbing onto its wings to jump.
In 1979, the plane was bought by the Wings and Wheels Museum in Orlando, Florida, where limited space forced it to be stored outdoors — exposed to intense heat and humidity — causing further deterioration. When the Museum closed in the mid-1980s, the plane was in such bad condition that the Museum intended to sell it for scrap.
Fortunately, a female pilot and mechanic was looking for a plane just like the one Amelia Earhart had flown on her fateful attempt to circumnavigate the globe. She spent 30 years restoring it to be identical to Amelia's – including the red lining on the wings and a circular antenna on top. Health challenges prevented her plans to fly Muriel around the world, leading to Muriel's arrival in Atchison, Kansas.
Bringing Her Home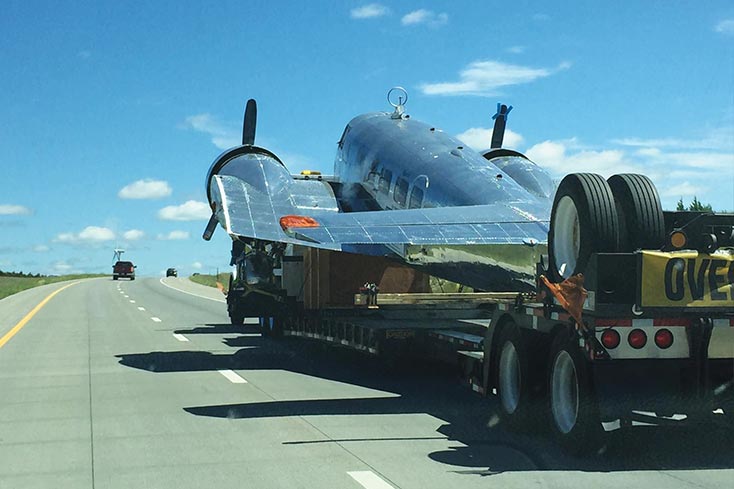 When the Atchison Amelia Earhart Foundation purchased the plane in 2016, they needed to transport her to her final resting place. Though restored to flying condition, Muriel was meticulously dismantled to travel by land to Kansas. Guided by a cavalcade of escorts, Muriel was carefully secured to a flatbed trailer for her 1,206 mile, 6-day journey from El Cajon, California, to her new home in Amelia Earhart's  hometown in Atchison, Kansas.
On August 8, 2016, Muriel's arrival in Atchison was cheered by hundreds of elementary school children and area residents who lined the streets to welcome her. Carefully protected during museum construction, Muriel is now available to the public as the centerpiece of the Amelia Earhart Hangar Museum.