Visit Us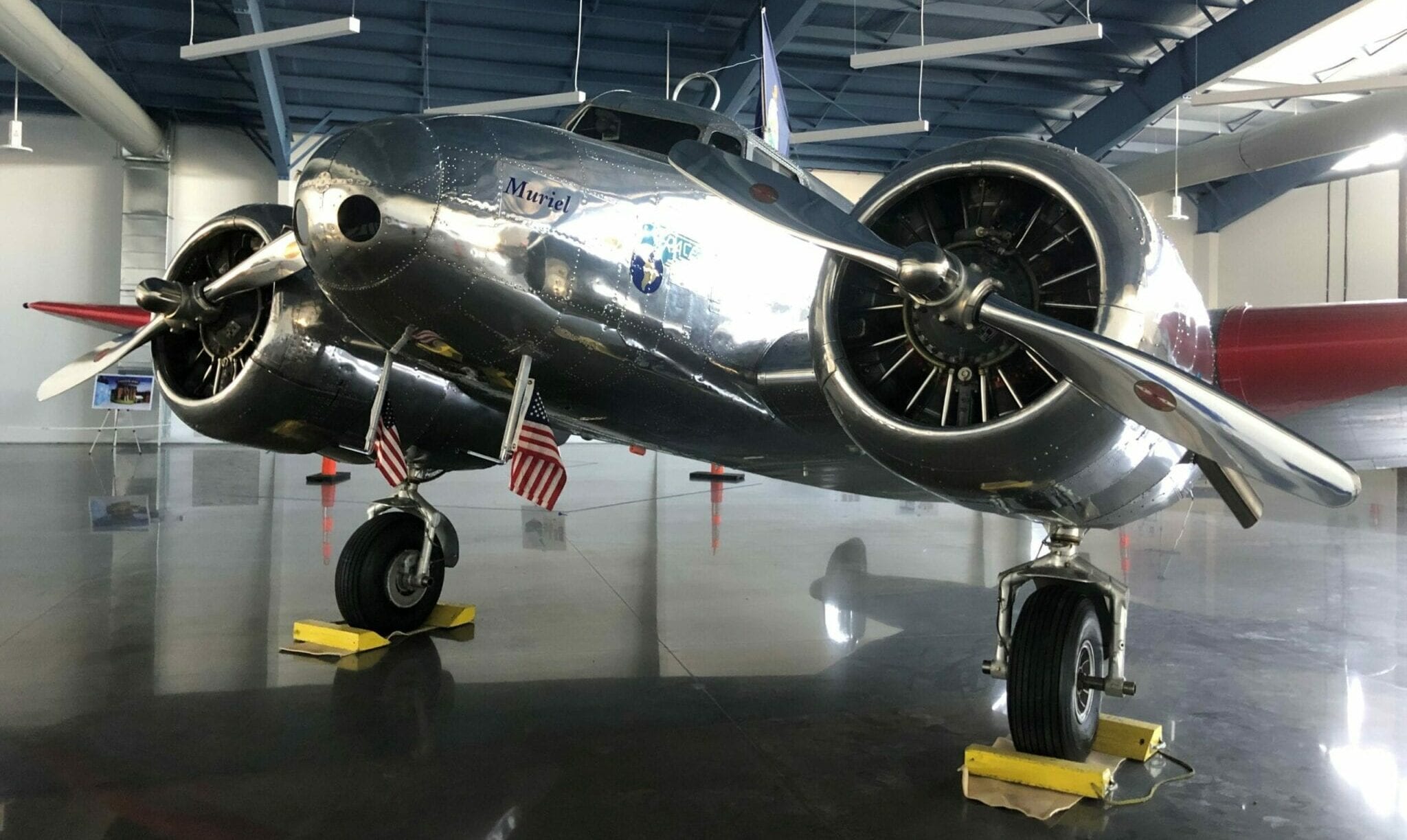 The Hangar Museum is open for tours by appointment only. This is a behind-the-scenes tour, as our exhibits are not yet installed. Tours include a viewing of Muriel, our Lockheed Electra 10-E, and the designs for our future exhibits.
Cost: $10 per adult; $6 per student; Children 5 and under Free
Appointments are welcome Monday through Sunday and we are happy to accommodate your request as our previous bookings allow. Please contact us during business hours, 9 AM – 5 PM, Monday through Friday, to schedule a tour.
Contact the Museum Director to schedule a tour:
Allison Balderrama
314-753-8312
Send Email
About Amelia Earhart Hangar Museum
In the legacy of famed aviatrix Amelia Earhart, the Amelia Earhart Hangar Museum will educate, inspire and empower all generations in the pursuit of flight. In the summer of 2016, the Atchison Amelia Earhart Foundation acquired Muriel, the last remaining Lockheed Electra 10-E aircraft in the world – the same model aircraft Amelia flew on her final, fateful flight around the world. Muriel is named after Amelia Earhart's younger sister, Grace Muriel Earhart Morrissey.
The Hangar Museum's vision is robust: to develop an aviation museum within the Atchison Amelia Earhart Airport to showcase Muriel while creating an educational and visitor experience that honors the accomplishments of Amelia Earhart.
The Amelia Earhart Hangar Museum encourages young minds to achieve the seemingly impossible while serving as an economic development initiative that will enhance the vibrant culture, commerce and entertainment Atchison currently offers.