Hélène Dutrieu: First Woman to fly with a Passenger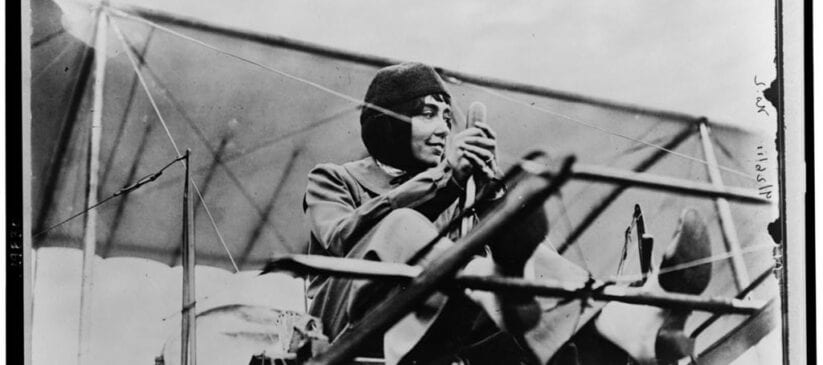 Born in 1877 in Tournai, Belgium, Hélène's fame originally came from her cycling career. Following in the footsteps of her older brother Eugène, a professional cyclist, she started as a professional track cyclist. She set multiple cycling speed records throughout the 1890s. Hélène began performing stunts on both bicycle and motorcycle at variety shows in the early 1900s.
Hélène took her sense of adventure earned through cycling to the air in 1909 when she learned to fly in a Santos-Dumont Demoiselle monoplane. In April 1910, she became the first female pilot to fly with a passenger. She earned her pilot's license from the Aero Club of Belgium, becoming the fourth woman worldwide and first Belgian woman licensed. She began flying at air shows and earned the nickname "Girl Hawk" for her daring stunts.
Hélène set many aviation records throughout her flying career. She was the first winner of the Coupe Femina for a non-stop flight in December 1910. In 1911, she beat 14 male pilots to win the Coppa del Re in Florence, Italy. In 1912, Hélène became the first woman to pilot a seaplane. The following year, she became the first female pilot awarded membership in the French Legion of Honour.
Following the outbreak of World War I, Hélène became an ambulance driver. She later became the director of Campagne à Val-de Grâce military hospital. After the war, she worked as a journalist and became the vice president of the women's section of the Aero Club of France. She remained involved with aviation, creating the Coupe Hélène Dutrieu-Mortier, awarding a prize of 200,000 francs to the French or Belgian female pilot who made the longest non-stop flight each year.