.
Exhibits and Activations

The Foundation has been working diligently with Dimensional Innovations of Merriam, Kansas to complete exhibit and activation designs for the Hangar Museum.
We aim to empower unique individuals to chart their own path to success, while encouraging topics in science, technology, engineering, and math. We will provide a relevant, interactive visitor experience that educates, inspires, and entertains, emulating Amelia's persevering spirit and thirst for adventure.
Each exhibit and activation inside the Hangar Museum has been carefully outfitted to meet National Curriculum Standards, Kansas Curriculum Content Standards, and Missouri Standards of Learning. Our activations are home to tactile, interactive elements that allow for hands-on learning for visitors of all ages. From physics lessons with a roller coaster to geometry lessons with a sextant, the Hangar Museum encourages students to immediately test concepts as they are learned in context with Amelia Earhart's journey, enforcing classroom lessons across multiple fields and grade levels.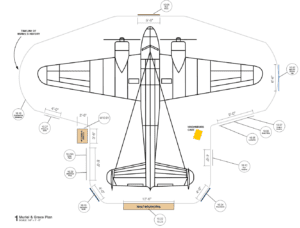 Located at the Amelia Earhart Airport, the unique layout of the building encourages visitors to learn about aviation careers, technology, and innovation; distinctively transcending a typical museum experience. Amelia was not only a pilot, but a mechanic and engineer of her own aircraft; without her advanced knowledge of her aircraft, she would not have been able to persevere on long voyages alone.  We believe there is magic that will come from a student reading about Amelia's journey from child to mechanic to pilot, while watching planes land and take off symbiotically.